Climate Change
An Opportunity To Enhance Security - Agriculture, Human Life And The Environment.
Climate Smart Agripreneurs
Creating Wealth While Meeting The Food Needs Of A Rapidly Growing Population.
Climate Smart Gardens
A Pragmatic Solution To Reduce Greenhouse Gas Concentrations and ensure high quality food.
ASSOCIATION OF AGRIPRENEURS FOR DEVELOPMENT
We are an association of practionals in agriculture, environmental studies and development, who are pooling resources to address food insecurity, poverty and climate change challenges.
We pursue the Sustainable Development Goals (SDG) through agricultural entrepreneurship by incorporating the Climate Smart Agriculture (CSA) framework in our approach. To ensure that agripreneurs tackle food insecurity in a sustainable manner, we provide mentorship, access to funding, training, access to markets, monitoring and evaluation.
We also encourage people to grow more plants to reduce greenhouse gas concentrations. Let's connect and make this world a better place –
we are the change we want to see!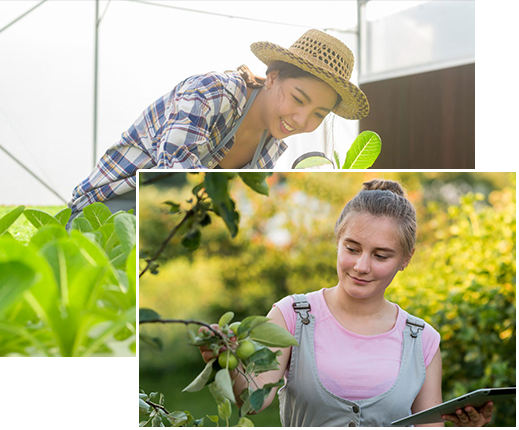 Member consultants at Agri4Dev are experts with diverse academic backgrounds. Their profession ranges from Agricultural Engineering, Civil Engineering, Business Administration, Rural Sociology and extension, Agricultural Economics and Environmental Studies.
OUR PARTNERS & COLLABORATORS